Communication Card for English Speakers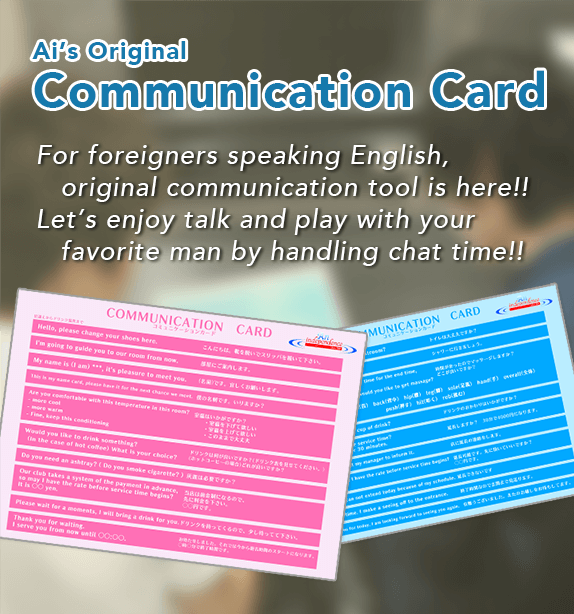 What's "Communication card"?
◆Original Communication Tool for English Speakers

Typical conversation sentences are listed up in both English and Japanese so, customers and casts will be able to have communication with no-worry even if your favorite men can't speak English well. An independence is the first gay escort in Shinjuku, Tokyo to take in this service as tool.

◆Easy to tell how you feel, think, and what you want!!

Unfortunately not many of Japanese people are great at talking in English on today, but please do not worry about that.
Even if your favorite don't have confidence in English, it's very easy to enjoy talk by pointing the sentence on cards. (Of course this card is helpful while in a bed ;D )

Is this page helpful?
Let's go select your men!!